FAIR-compliant semantic modeling, full ETL pipeline, and secure FAIR data hosting
Comprehensive FAIR transformation of patients' clinical history to ensure maximal reusability for rare disease research
Legacy data systems can be difficult to reuse due to custom dataq exploration and extraction interfaces, customized data formats, and lack of standardization in terminologies. FAIR Data Systems worked closely with representatives of the Duchenne Parent Project to design and implement a FAIRification project that harmonized their rich clinical data with other rare disease repositories throughout Europe.
We then enveloped this in a rich layer of metadata so that machines can automatically discover and understand these data as they explore the biomedical research data space. All the while, the data itself is kept tightly protected and safe.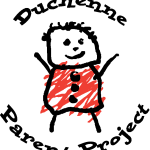 Our journey with FAIR Data Systems was truly extraordinary. As a Rare Disease Patient Organization we were relatively FAIR-aware but had no idea on how to go about transforming our patient-led registry (Duchenne Data Platform) into a FAIR registry. Working with one of the best FAIR experts in the world, made our FAIRification process a walk in the park. They understood straightaway the scope of our project and its complexities, delivered each phase of the project in less time than they originally planned and created a new FAIR solution tailored to our specific needs. Most importantly, they've made what was our FAIR project "their own", helping us achieve a FAIR status the same year. Now that we're upscaling our FAIR efforts, FAIR Data Systems are our technical partners for life!